4 Ways to Brighten up Your Hair After a Dull Winter
2nd March 2022 | News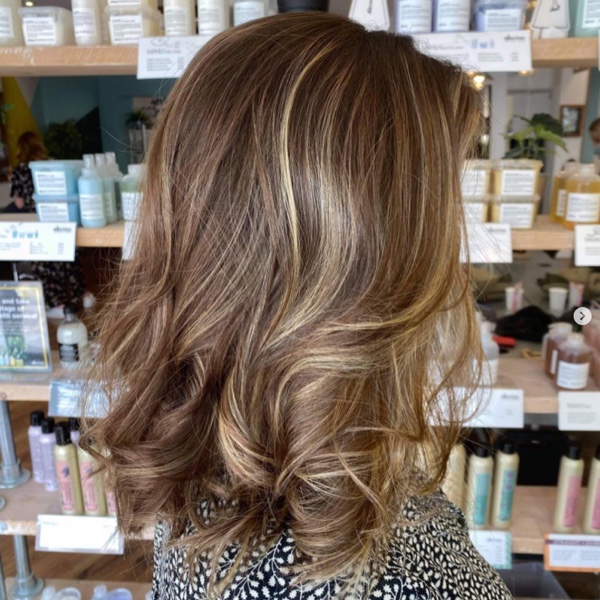 Now that Spring is right around the corner, we'll have longer days, more sun, warmer weather, and probably a few more rain showers. 
With each changing season, it's a good idea to evaluate the hair care products you use and see if anything needs to be switched or if you need to add something new to your hair care product supply.
There are also a few things you can change in your hair care routine that will help keep your hair looking healthy in the warmer months and keep it protected from any UV damage. 
So, here are 4  tips that will help you brighten up dull looking hair and keep your hair looking stunning! 
1. Start with a trim
Cutting away split and damaged ends is the best way to give your hair an instant boost. Freshly cut ends help to de-tangle your hair and make it much more manageable. Your hair will feel thicker and look much healthier. Holding off on getting your ends trimmed can actually encourage frizz, so it's well worth doing regularly in the warmer months when the humidity levels are higher.
2. Switch to a UV protecting Shampoo and conditioner
Did you know that your hair shaft is 80-90% protein, and the rest is moisture? And UV rays have the power to break down that protein, which can lead to dry brittle strands, thinning and frizziness. 
UV exposure can also affect the colour of your hair, changing its tone especially if your hair is bleached. This is why I would recommend switching to a shampoo and conditioner with UV protection. 
Being an Australian based brand, all EVO shampoos and conditioners have built-in UV protection and will leave your hair looking and feeling shiny and smooth. 
You can also use leave-in treatments like Evo's 'Happy Campers', which is designed to restore moisture balance and provide sun protection.
3. Stock up on humidity blocking products
With the warmer weather typically comes higher humidity, which can play havok with your hairstyle. To reduce the chance of excess frizz you can use products with humidity blockers. They can help control the amount of moisture that gets into your strands resulting in less frizz and smoother hair.
We recommend Evo's Easy Tiger smoothing balm, Davines' DEDE Hair Mist or Olaplex No 6 Bond Smoother. All of these products will help to maintain moisture levels in your hair and limit frizz so your hair feels soft and full of bounce.
4. Boost your colour with highlights
Lack of sun during the winter months can take its toll on your hair, leaving your colour looking a bit bull. If you're looking for a bit of a colour boost to add some brightness back to your hair, then highlights or lowlights might be the answer.
Adding some multi-dimensional colour to your hair can give it depth and create the illusion of fullness which is perfect if your hair feels a bit flat.
Depending on their size, placement and lightness levels, highlights can also help to enhance your skin tone and eye colour, which is a plus!