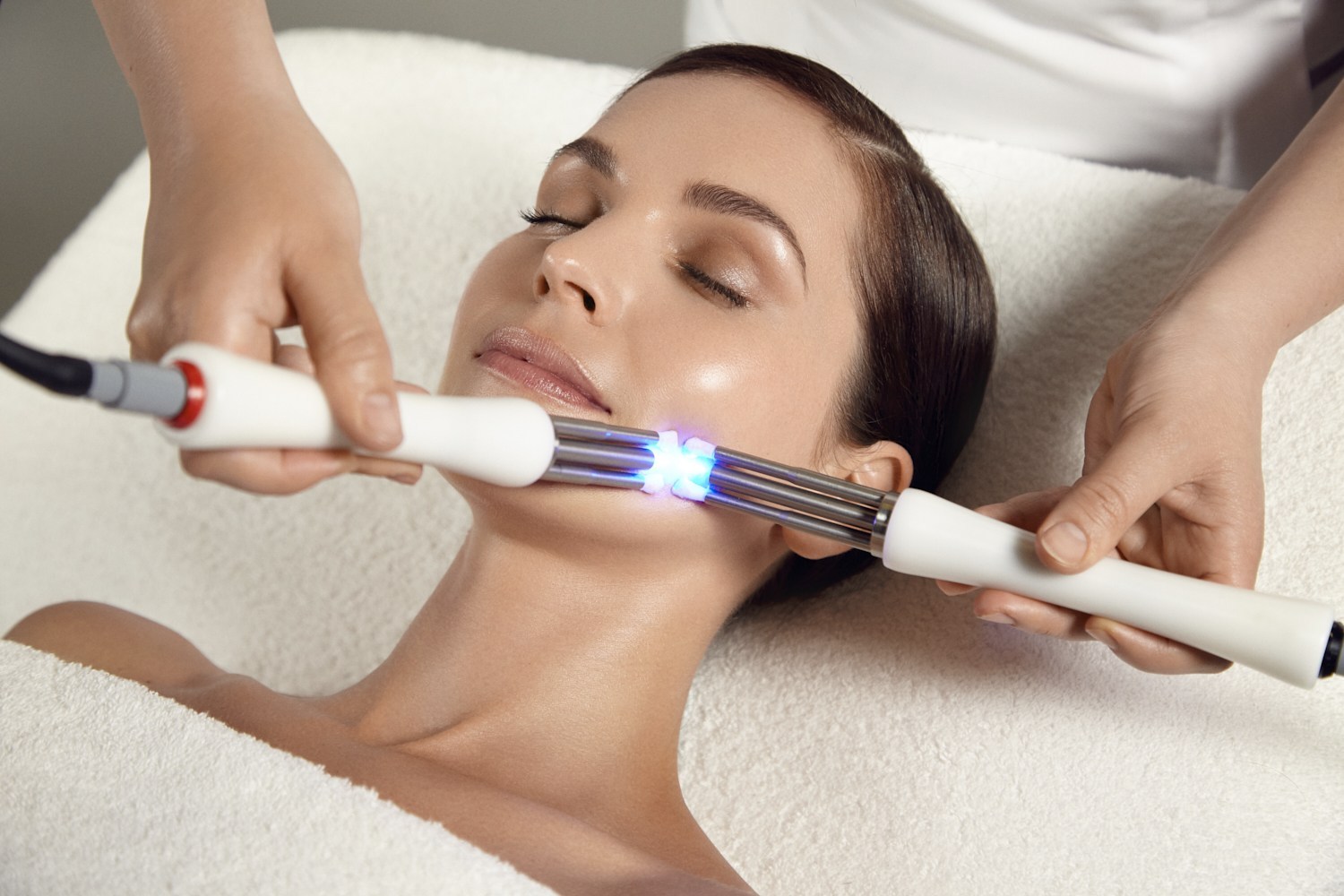 CACI International have been leading the way in the beauty industry since 1992 with their revolutionary technology and incomparable reputation for excellence and innovation.
Their award winning face treatments offer the only non-surgical solution that delivers visible and corrective results without the need for invasive procedures, fillers or chemicals.
CACI treatments are able to combat loss of muscle tone and reduce the appearance of wrinkles and fine lines through their unique Microcurrent and LED light therapy treatments that stimulate muscle tone and enhance skin tissue and produce dramatic results every time.
And this all happens above the surface of the skin, with no redness or down time after your treatment.
What Does A CACI Facial Involve?
Each treatment will starts with a consultation with Lucy about your skin health, what products you use and your usual skin routine.
To exfoliate and hydrate, your skin is treated to a thorough buffing and cleansing with a unique microdermabrasion, which is a hand piece that rotates a silicon carbide abrasive tip at different speeds across the surface of your face.
For lift, two probes are placed around each muscle group on your face and in turn electric magnetic frequencies which mimic the body's electrical file as passed over them, making them tauter and encouraging them to become more elastic.
To plump out deeper wrinkles a wand like handset is used, which uses LED light therapy and unique frequency vibration to rebalance your skin on a cellular level.
These aren't your traditional relaxing type of facials, but the experience is still very pleasant, and your skin is left feeling squeaky clean and firm.
We love the CACI option because their facials will help you combat the top four skin issues; sagging, wrinkles, dullness and fine lines, all without going anywhere near a needle.
If you want to find out more about how this type of non-surgical facial treatment works, please pop into the salon and Lucy will happily talk you through the process. Or you can view all four treatments on our CACI Facials page.