How To Keep Your Hair Looking Good During Lockdown
8th April 2020 | Uncategorised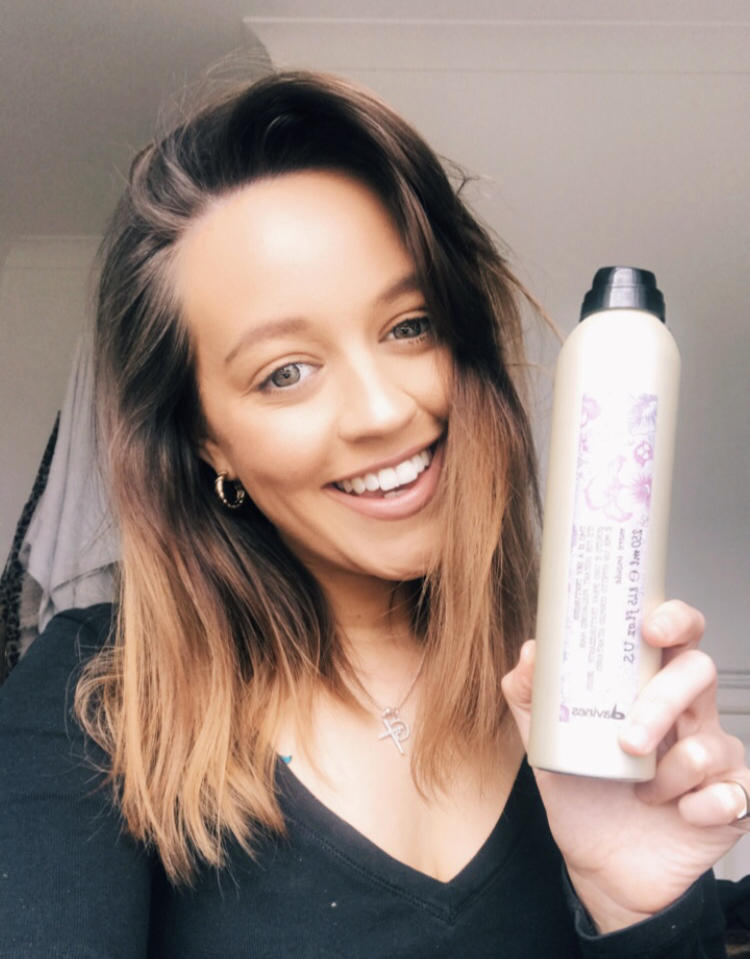 While your monthly to trip to the salon is on hold, I'll be chatting to our own stylists here on the blog to find out how they are looking after their own hair during lockdown and show you how you can keep your hair looking good too.
First up, we have stylist Gigi.
Gigi actually has tricky hair, it can can be a bit limp as its so fine and she is prone to an oily scalp.
So keep reading for Gigi's top tips on how she puts the bounce back into her locks
What Shampoo and conditioner are you using at the moment?
I love using the re-balancing shampoo in the Naturaltech range by Davines. Its really kind on my hair and does not weigh it down.
My head feels really clean and it has balanced out the oils in my scalp.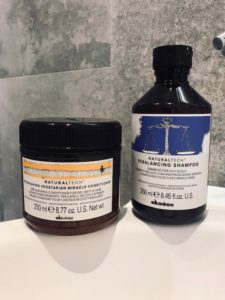 Since switching to this shampoo I find I don't have to wash my hair so frequently now which is a real bonus too.
And to top it off it smells like a Spa!
I also recently switched to the 'nourishing miracle conditioner' in Naturaltech.
It instantly makes my hair feel so soft and full of life and super hydrated.
The pot is lasting me ages as a little goes a long way.
I love the way it leaves my hair smelling fresh and feeling healthy.
How do you protect your fine hair from heat without weighing it down?
Because my hair is fine I don't like to use much product on my hair as I don't want it to feel greasy or heavy after just cleaned it.
I do use a fair bit of heat when styling, so it's really important to use protection.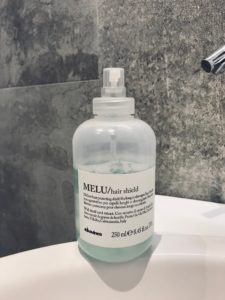 I have been using the Davines 'Essentials' Melu heat protector and I am happy to say it's the best spray I have ever tried because it is so light weight and easy to use.
I would highly recommend Melu as a must have for anyone using a blow-dryer or heat tool.
What do you use to add a bit more volume to your hair?
I absolutely LOVE the Davines 'More Inside' Dry texturiser.
If I wear my hair straighter I spray it all over to give a natural looking volume and stop it being limp and flat.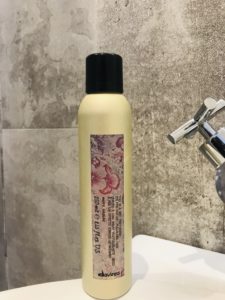 I think its great for when your hair feels too clean and you want it to hold a style, it give it some guts.
The best bit is that it doesn't leave any product residue, its virtually invisible on the hair but just leaves a fuller feeling.
On the flip side if I haven't washed my hair and want to style it I spray this into the roots to give more lift and texture, I can then add a curl that holds or wear it up for an effortless looking up do.
Plus, it smells like a dream, so its like a hair perfume too!
If I had to choose this would be my 'can't live without' product.
Here's a list of Gigi's favourite products:
Do you suffer with any of the problems Gigi highlighted?
Have you tried any of the recommended products?
If you would like to try any anything mentioned for yourself, we now have an online shop that offers free delivery over £20.
Check it out the online shop here.
If you do try anything mentioned please get in touch because we would love to know how you get on.
Or if you need more advice don't hesitate to ask x