New Mask Wearing 'Mirror Policy'
28th January 2022 | News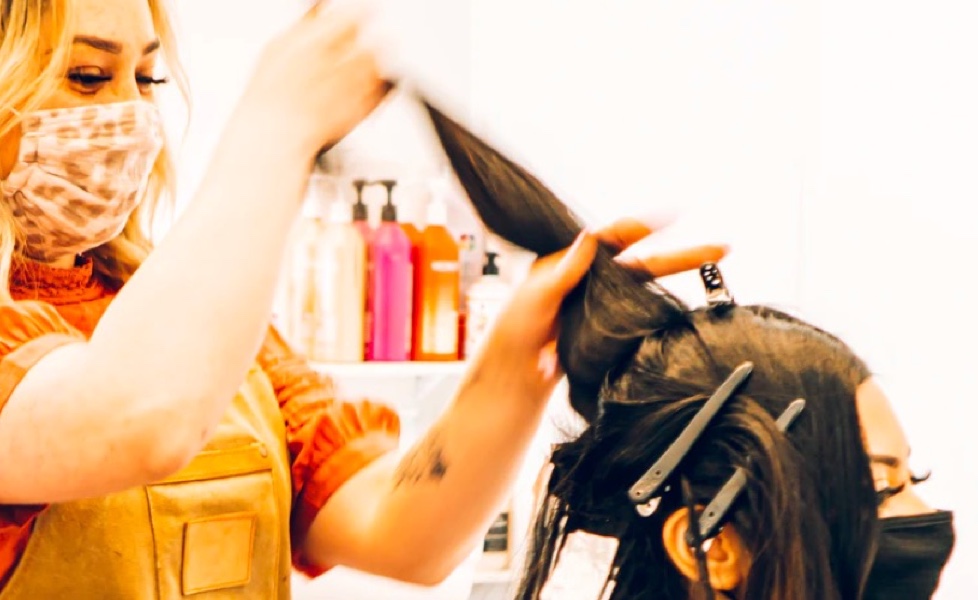 With Covid-19 restrictions easing from the 27th of January, people in England are no longer legally required to wear face masks in almost all public places.
The government "recommends" that people wear face coverings in enclosed or private spaces, but this will be a personal judgement.
So, with that in mind, we have decided, as a team, that from Tuesday 1st of February we will be implementing a "Mirror Policy" in our salon.
What the "Mirror Policy" means:
If you walk in with a mask on, the stylist that is working with you will be masked for your appointment.
If you walk in without a mask on, the stylist will mask at their discretion.
Please recognise that this policy was created in order to best meet people where they are as we transition from having a mask mandate set forth by our government, to eventually not having one at all.
There are a lot of factors that go into a decision to wear a mask and we are doing our best to match the decisions of you, our clientele.
Please note that the following measures are always in place in the salon for your safety:
Stringent cleaning rotas
Sanitising equipment
Regular handwashing
Hand sanitiser readily available for clients and staff
Social distancing
If you have any feedback surrounding our Mirror Policy, please email us at ellahairdressing@gmail.com.
I am really happy to make time for a conversation as our team is doing everything they can to navigate this transition towards normalcy.
We look forward to seeing you in the salon soon!