Preparations for the Ella Salon Reopening
12th June 2020 | News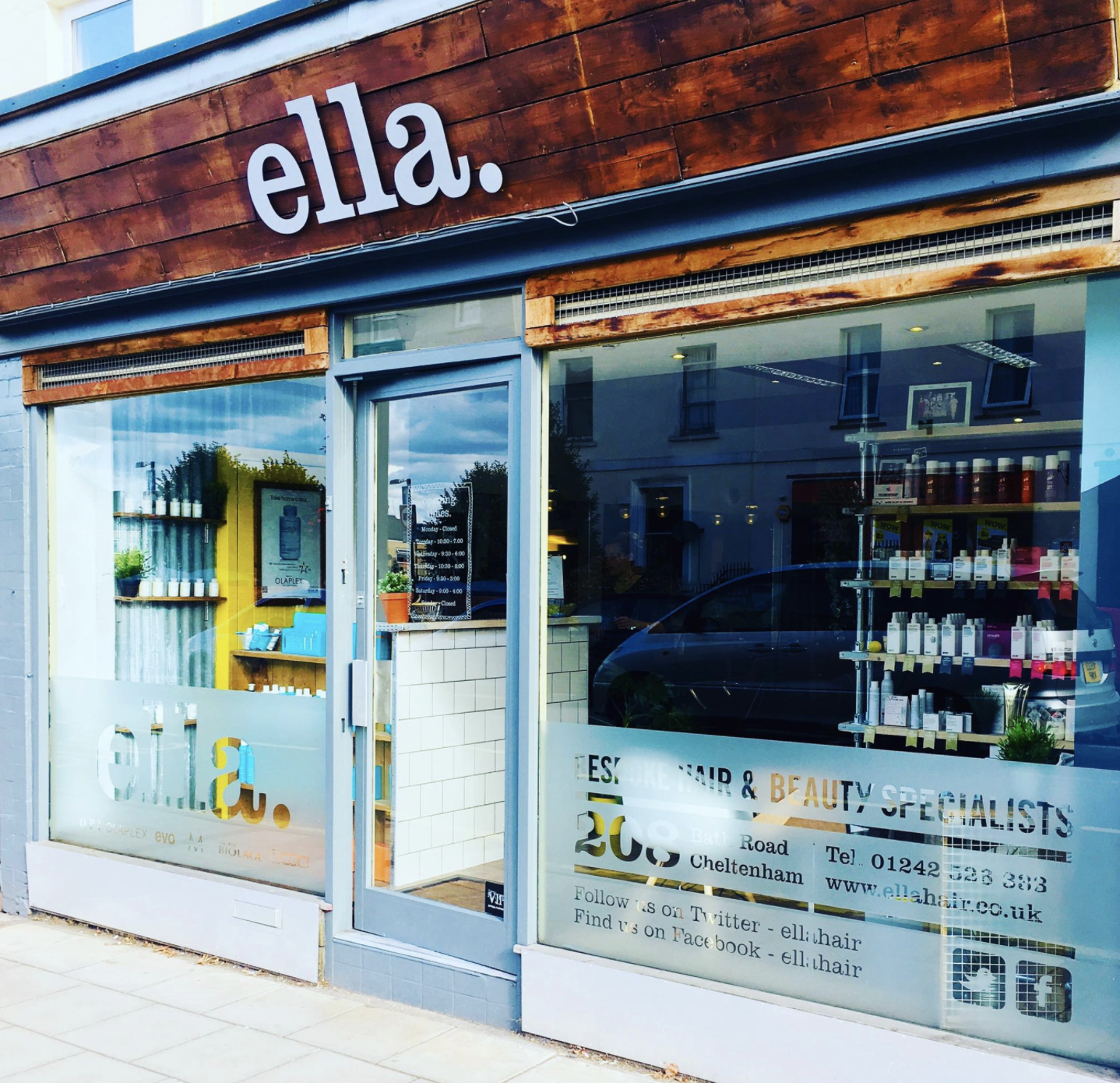 There is a lot of work going on behind the scenes here at Ella in preparation for our salon reopening in July (fingers crossed).
There's no doubt that salon life is going to look different when we reopen, and of course your safety and the salons hygiene is going to be our top priority.
We want you to be able to relax and enjoy your pamper, knowing that we have done everything we can to take care of your well being.
So, I wanted to share with you what changes to expect with the Ella Salon reopening:
Booking
We kindly ask that you give us 48hrs notice if you need to amend your appointment. This will insure we have time to re shuffle the diary and adjust timings.
We understand you may need to cancel your appointment at shorter notice if you are displaying symptoms and if we can fill your slot at short notice we will waive the late cancellation charge.
You will receive an appointment reminder via email (not text message) 4 days prior your booking.
Attached to the email will be a health and safety risk assessment for you to complete as well as an updated version of new salon procedures for you to familiarise yourself with before arriving.
Both forms will need to be completed and returned via email to confirm your appointment.
On Arrival
We will be staggering appointment times to minimise congestion in reception area.
We will be asking you to wash your hands on arrival.
Your styling station will be sanitised prior to your arrival and there will be hand sanitiser and tissues available for you to use
Consultations
These will be done at a safe distance and rather than face to face our stylists will sit slightly behind you and use the mirror to talk to your reflection.
Shampoo Experience
We will be requesting that this is a quiet time to relax and enjoy.
Minimising the need to talk when in such close proximity with your shampooist will reduce risks.
Whenever possible your stylist will be performing shampoos to limit your interaction with other staff members.
General Service
Due to the management of cross contamination we wont be able to offer you magazines or refreshments.
We do encourage you to bring your own reading material.
Feel free to bring a water bottle and/or a reusable coffee cup so that you can help yourself to water and hot drinks.
We will be limiting the amount of customers in the salon at any given time.
We have rearranged the space to maintain social distancing.
Re booking
To minimise traffic at the desk our receptionist will come to rebook your apt whilst you are still sat in your styling station.
We would encourage you to reschedule before leaving.
This will be so helpful for us to manage the diary more efficiently and look after the well being of our team.
Payments
To minimise contact we will not be accepting cash payments.
You can make contactless payments on our card machine up to £45 or try using apple pay for larger amounts.
You could also purchase an e-gift card from our website which will pre load your account for another easy contactless option.
Unfortunately we cant accept tips via card payments so we have tip envelopes available for cash.
PPE
We are waiting for confirmation from government on the mandatory requirements for PPE.
We expect either face mask and/or face shields as a minimum.
We will wear gloves as much as possible.
All gowns a towels will be fresh for your use and cleaned to the highest hygiene standards.
The above is just a snippet of the positive changes we are making to ensure your safety.
The salon is looking super clean and organised!
It's been fun decluttering and getting it all ship shape for the reopening : )
Obviously all of the above are subject to change depending on government guidelines, and if you have any suggestions that we haven't already covered, please get in touch.
In the meantime I'm closely monitoring the government announcements and I would hope that we can start to schedule appointments, for those of you on our wait lists, around mid June, ready for the July opening.
Looking forward to seeing you soon.