Staying Safe In The Salon – New Salon Policies
15th July 2020 | News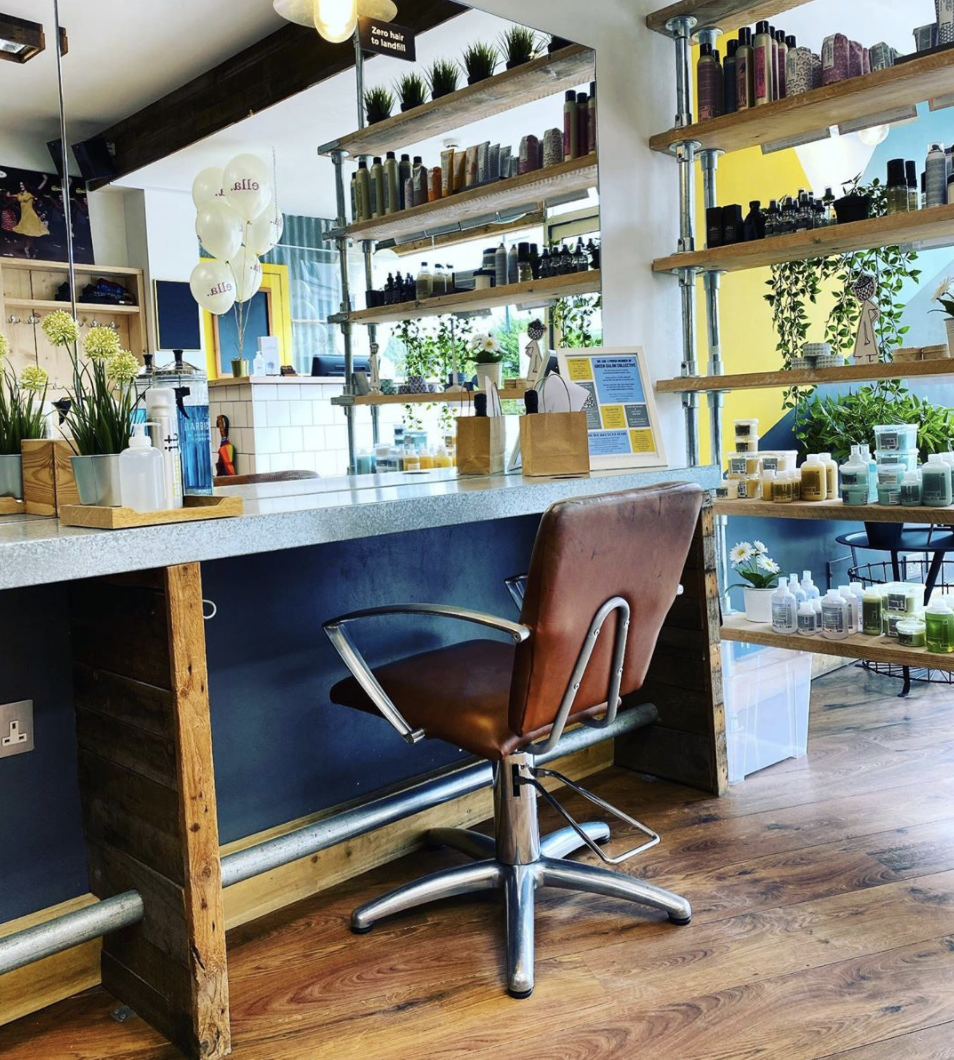 Updated Monday 12th April 2021
Let's stay safe together!
Below is a list of our new salon policies in line with government guidelines, to keep all staff and customers of Ella safe.
It's important that you familiarise your self with these points before your visit, as there are a lot of changes both in the salon and through the booking process to get accustomed to.
So, read on, and if you have any questions or concerns please give us a call.
Our team have undertaken training to uphold safe hygiene standards for your
wellbeing.
The salon has been rearranged to allow for 2m social distancing where possible.
All staff are required to wear visors whilst in the salon and will sanitise hands after every
client interaction.
All clients are required to wear a face mask unless they have an exemption.
Please arrive for your appointment on time. We no longer have a waiting area to accommodate early arrivals. If you are late we may have to reduce your service but still charge you for the full amount.
Please wait outside to be greeted if there is already another customer in the reception area. Appointment start times are staggered, where possible, to help minimise that situation arising.
Help us limit the number of people in the salon. Please come to your appointment alone.
On arrival please wash your hands. We would prefer you use the soap and water provided in the bathroom. Hand sanitiser is also readily available throughout your salon journey.
If you are wearing any outer garments, please bring a bag so that they can be safely stored away. We can no longer use our coat hooks.
We have missed you but we can't hug you! There will be no physical contact to greet you.
All communal areas will be regularly disinfected throughout the day.
It is our suggestion that you relax and enjoy the peace and quiet whilst your hair is being washed. Minimising talking during this part of your service will help reduce risks.
Tools, towels, capes, styling chairs and stations are disinfected after every use.
Always practice social distancing with fellow customers and salon support staff.
If you need hair care products, please ask a member of staff. Calling to pre-order would be very helpful.
We are only accepting cards for payment of services and products.
Tips cannot be accepted on cards; we have provided sealed envelopes for cash tips.
Tissues, hand sanitiser and disinfectant for mobile devices will be available for your use at your styling station.
We invite you to bring a water bottle and/or reusable cup. There is a water machine available with hot and cold water. Hot water is not boiling but suitable for herbal teas so feel free to bring your own.
Magazines will no longer be on offer. Please bring a digital device with you so that you can access our new online digital magazines. Or bring a book!
Please minimise the number of personal belongings you bring with you. (e.g. extra bags, shopping, heavy coats, food)
We are no longer able to offer discounts on any service. This includes local traders, 15% off for wet cuts.
We are no longer able to offer a free 'After colour finish' these will now be charged at £10.
Please contact us as soon as possible to cancel your appointment if you are displaying symptoms of COVID.
Our cancellation policy will be in operation. 50% service charge for less than 48hrs notice. No shows will be charged the full appointment charge.
If you need to cancel because you are displaying symptoms we would appreciate as much notice as possible. We will endeavour to refill your appointment with another client from our waitlist so that will be able to waive the cancellation charge. I hope
you think that is fair.
No need to queue at the reception desk any more. Our reception team will make your next appointment and take your bill whilst you are still sat in your styling chair.
If you need any Haircare products in between appointments you can now order from our online shop www.ellahair.co.uk to save you a trip back to the salon.
We have increased all of our service prices and you can find them on our website.
We have introduced a fantastic new recycling service so that every bit of salon waste is reused and recycled, including your hair cuttings! To help cover the cost of this service we will be adding a £1 green fee to your bill
Because of the Covid related government guidelines on social distancing, extra hygiene and PPE needs we have had to add a temporary £1 surcharge to help contribute to the additional costs. We will review this charge every 8 weeks.
We know it may all seem a little odd to start with but hopefully this new normal won't last forever. Until then we hope you understand these precautions are for everyone's wellbeing.
Thanks for reading. We are looking forward to welcoming you back!